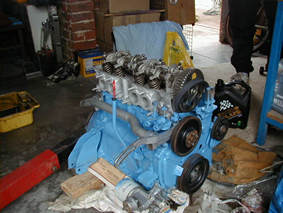 Here are some great pics of Joels recently completed Rebuilt and race prepped Sirius 4G62.
Joel is currently
race- prepping another 4G62 bottom end that will eventually find its way in
this engine bay (not that there's anything particularly bad with the current
one!)
Soo Keep a look out for future pics of this fine Racing Spec Cordia Turbo.